Austin Seibert – University of Oklahoma '19
Top high school kicker in the country from the class of 2015. Austin showed up at University of Oklahoma as an 18-year old freshman and beat out two seniors to win both starting kicker and starting punter jobs. He has been one of the top college kickers and punters every year – looking to make a run at the NFL in 2019. He is the All-Time scoring leader in the Big 12 Conference. Watch this short video of Austin Seibert taking few kicks at our Chicago Kicking Camp in May 2018. VIDEO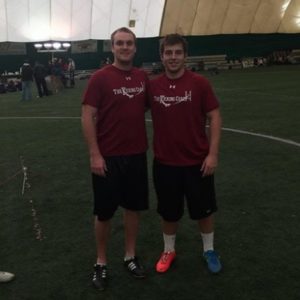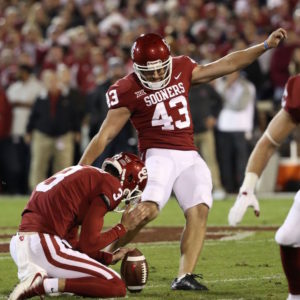 Tucker Mccann – University of Missouri '20
Two year starting kicker at University of Missouri. Tucker had a stellar sophomore year – going 16/18 on field goals for 88% accuracy – one of the top FG percentages in the country. In high school, he had field goals of 53 and 60 yards as a junior – quickly raising to the ranks of one of the best kickers in the country. Tucker demonstrates outstanding mechanics and powerful leg. He will look at make an NFL roster in 2020.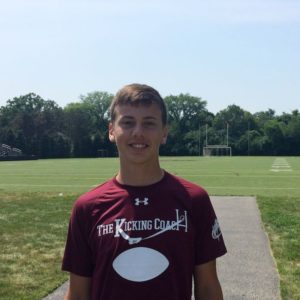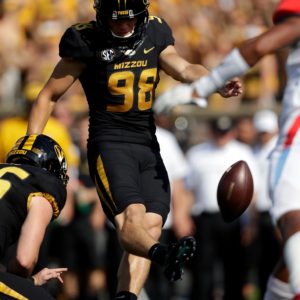 Derek Dimke – University of Illinois '12. NFL – Jaguars, Lions, Bucs.
We first saw Derek as a 15 year old kicker with good leg snap but erratic form. He evolved into one of the most fundamentally sound kickers in the country. We posted many of his kicking videos on youtube to demonstrate solid techniques of kicking off and field goals. After attending NFL combine in 2012 as one of the top kickers, Derek was signed by 4 NFL teams over the next 4 years before leaving football in 2017.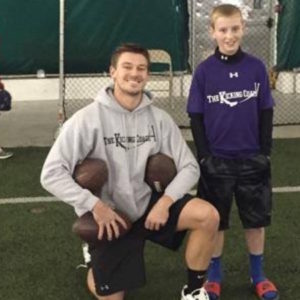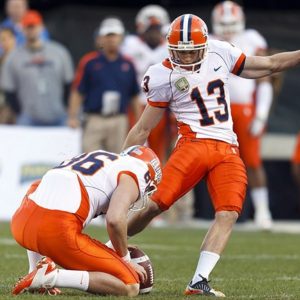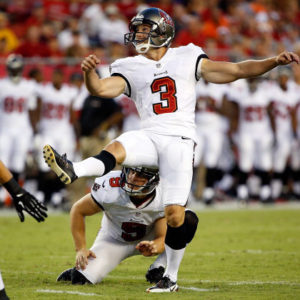 Jake Elliott – Memphis University '17. NFL – Eagles.
Jake Elliott was one of the top high school kickers in the country coming out of Lyons Township High School outside Chicago, IL. He continued to perform exceptionally in college and was drafted in the 5th round of 2017 NFL Draft. Jake's NFL rookie year was amazing – 61-yard game winning field goal early in the season, near perfect in playoffs, perfect in Superbowl…and a Superbowl ring to top it off. Jake is about 5'8″ tall and 160 pounds. But he generates ridiculous amount of power with flawless mechanics and clean contact. Jake Elliott's kicking practice VIDEO.