The Kicking Coach kicking camps for high school and middle school athletes take place all year around in Illinois, Michigan, Ohio, Iowa, and Indiana. Kicker and punter private lessons for athletes of all ages are available in Chicago and Akron, Ohio.
At every kicking camp:
We teach high school and middle school kickers and punters how to develop professional-level skills, and how to train effectively on their own.
We evaluate athletes' current skill level for potential and college scholarship referrals (high school sophomores, juniors and seniors).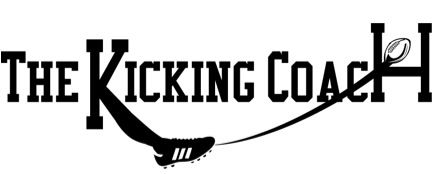 2020 KICKING CAMPS
THE KICKING COACH SERVICES
Announcements
*Dec. 10th 2019…Our 2020 Kicking Camp Season started ! December Chicago Indoor Sessions and Michigan Winter Kicking Camp sold out. Join us for the next event in your area and get jump start on your 2020 Off-season !
The Kicking Coach has partnered with Nolan Long Snapping to offer high-quality, small-group long snapping instruction at all of our kicking camps starting with December 28th Michigan Kicking camp.
Garrison Smith, class of  '21 kicker/punter from Norwalk (OH), TKC camper since middle school, made 6 field goals of over 40 yards this season, including long kicks from 50 and 53. He has also made 65 consecutive PATs…and still going.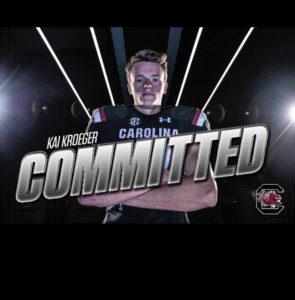 Kai Kroeger, class of 2020 punter from Lake Forest, IL, and our student since 8th grade, has accepted a scholarship to University of South Carolina.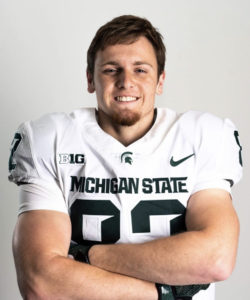 Our top prospect from the class of 2020 – Jack Olsen from Wheaton Warrenville High School in Wheaton, IL – committed to Michigan State University on a full scholarship. Huge congrats ! Jack made 23 field goals in games last season. He did not use a field goal block.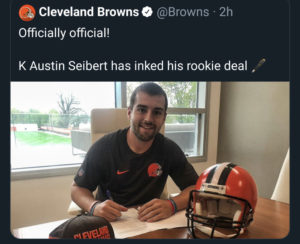 Austin Seibert, Oklahoma kicker and our student since the age of 14, was drafted by Cleveland Browns in the 5th round. Austin is one of the hardest working and most focused athletes that we have come across. Congrats! He will continue to attend The Kicking Coach Ohio Kicking Camps as a staff member – starting with June 1st event at Ashland University.
Ohio private lessons available in Akron, coaching by Josh Brebant. More info here
OUR COACHES
Coach Filipovic is an NFL Veteran with over 25 years of kicking experience. Assistant coaches have NFL or successful college experience.
Long Snapper Coaching and Training
Instruction and training for long snappers is provided by Nolan Owen Long Snapping. Nolan is an accomplished division 1 long snapper and a full-time long snapping coach who lives near Chicago, IL, and trains long snappers all year around.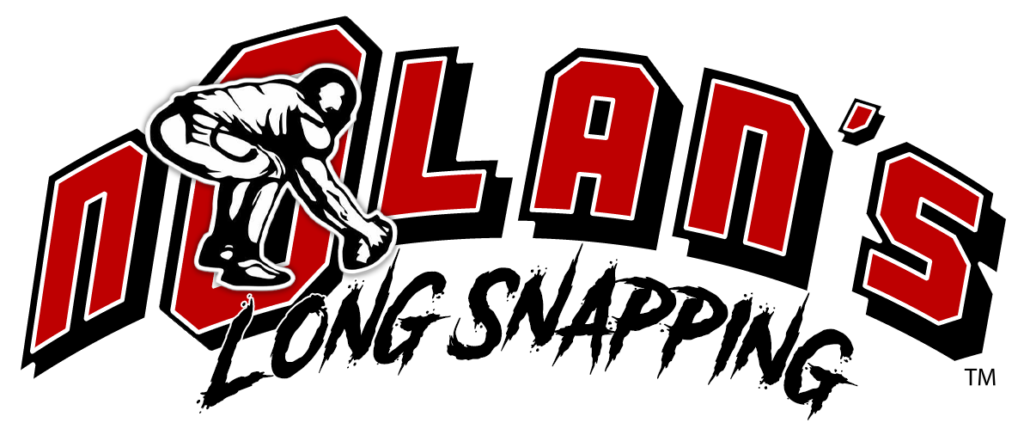 For high quality kicking equipment – footballs, blocks, holders, goal posts, and more, visit Wizard Kicking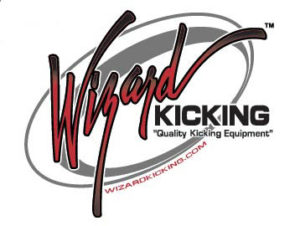 The Kicking Coach LLC
2415 W Dakin St.
Chicago, IL 60618
phone: (773) 480 – 5425